Location | Contact Skipnes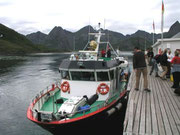 Skipnes is located on an island served by speed shuttle boat twice daily - experience a trip through the fantastic skerries. Other transport requirements can be ordered through your hosts at Skipnes.
From Skjellfjord (23 km from Sortland)
or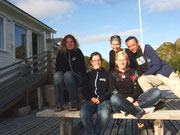 Please contact us at Skipnes 
Fiskeværet Skipnes | N - 8425 Barkestad
Tel: (0047) 761 32855 
Email: post@skipnes.com
Looking forward to hearing from you!
Best regards - the staff